30A is a stunning stretch of coastline located in the Florida panhandle, famous for its pristine beaches, crystal-clear waters, and upscale beach towns. The area covers approximately 26 miles of shoreline and is known for its laid-back, luxurious vibe. In this blog post, we'll explore some of the highlights of 30A and what makes it such a special destination.
Beaches
One of the primary draws of 30A is its incredible beaches. The area boasts some of the most beautiful stretches of coastline in the world, with powdery white sand and emerald-green waters. Some of the most popular beaches include Seaside Beach, Grayton Beach, and Rosemary Beach. Each of these beaches offers a unique experience, but all provide visitors with the perfect setting to relax, soak up the sun, and take a refreshing dip in the ocean.
Towns
30A is home to several charming, picturesque beach towns that offer a range of amenities and activities. Some of the most notable towns include Seaside, Watercolor, and Alys Beach. These towns feature beautiful architecture, boutique shops, art galleries, and world-class restaurants. Each town has its own distinct personality, but they all share a laid-back vibe that's perfect for a relaxing beach vacation.
Outdoor Activities
In addition to its beautiful beaches and towns, 30A is also a great destination for outdoor enthusiasts. The area offers a range of outdoor activities, including hiking, biking, kayaking, and paddleboarding. Visitors can explore the nearby state parks, such as Grayton Beach State Park and Topsail Hill Preserve State Park, or take a leisurely bike ride along the scenic 30A bike path.
Dining
30A is known for its incredible dining scene, with a range of options to suit every taste and budget. From fresh seafood to farm-to-table cuisine, visitors can indulge in delicious meals at some of the area's top restaurants. Some popular spots include The Red Bar in Grayton Beach, George's at Alys Beach, and The Wine Bar in Watercolor.
Shopping
For those looking to indulge in some retail therapy, 30A has plenty of options to explore. The area is home to a range of boutique shops, galleries, and specialty stores, offering everything from high-end fashion to handmade crafts. Visitors can spend an afternoon exploring the unique shops in Seaside or perusing the local art galleries in Alys Beach.
In conclusion, 30A is a truly special destination that offers something for everyone. With its beautiful beaches, charming towns, outdoor activities, delicious dining, and unique shopping opportunities, it's no wonder that it has become such a popular vacation spot. Whether you're looking to relax and unwind or explore all that the area has to offer, 30A is sure to leave you with unforgettable memories.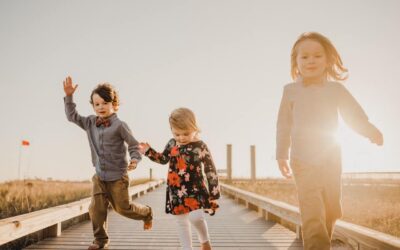 30A, also known as Florida's Scenic Highway 30A, is a beautiful stretch of coastline that offers a plethora of fun activities for both locals and tourists. From stunning beaches to picturesque towns, there is always something to do on 30A. In this article, we will...